CANOPY STYLE NEXTGEN PALOOZA
large format | sustainable print | eco innovations | event and exhibition graphics | managed services
Canopy works collectively with some of the world's largest brands, to help protect Ancient and Endangered forest globally through its initiatives CanopyStyle and Pack4Good. Canopy has 900 partners and with their brand collaborators, they have an ambitious goal to create a supply chain revolution, catalysing Next Generation Solutions, and engaging in collective advocacy that advances forest conservation, climate action, and changes our world for the better and Greenhouse Graphics are delighted to provide sustainable print and event materials for their UK event,  meeting the high environmental specifications required and delivering with exceptional customer service.
Sustainable partner
We were chosen for our sustainable expertise, innovative eco-friendly products, comprehensive in house services and environmental credentials which would fit with the key objectives and requirements for the organisation.
Photography by Paul Cochrane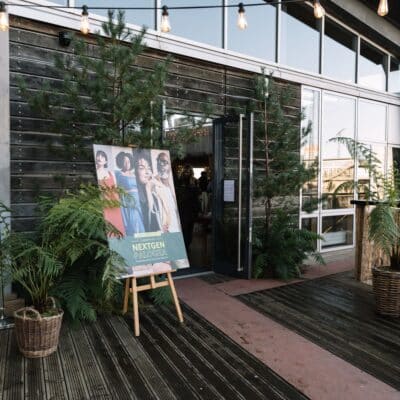 What you say makes our day...
Nick, Keith and team did a fantastic job at helping us create our perfect vision for a special event. The boards we designed were sized and printed perfectly thanks to Nick's clear communication and organisation. Keith installed them in brilliant timing and even gave us an extra hand with some wire cutting! As a not for profit our sustainability specification is high and Greenhouse Graphics met that, no problem.

Alexandra Poignand
Senior Corporate Campaigner