#FutureFabricsExpo 2023
large format | sustainable print | eco innovations | event and exhibition graphics | managed services
Pioneers since 2011, the annual Future Fabrics Expo showcases the material solutions that place the preservation and regeneration of nature, climate and biodiversity at centre stage, their aim is for fashion to have a positive impact upon nature and communities and be a vehicle and agent for change — working with sustainably produced textiles that are safe, renewable, restorative, and apply responsible practices throughout the supply chain..
This year, Future Fabrics Expo 2023, the largest dedicated showcase of sustainably and responsibly produced materials, with over 10,000 textiles and solutions on display exceeded expectations!
 — 'the collective energy at the expo was energising, inspiring and hopeful for much needed change in the textiles and fashion industry' and we at Greenhouse Graphics are immensely proud to be part of this powerful force for positive change.
Sustainable partner
We were chosen for our sustainable expertise, innovative eco-friendly products, comprehensive in house services and environmental credentials which would fit with the key objectives and requirements for the organisation.
Photo Credits: Sophie Harbinson, Paul Cochrane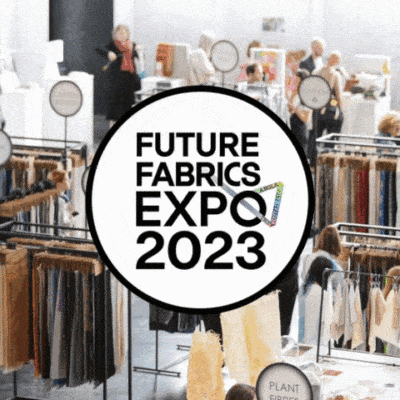 What you say makes our day...
Your team played an important role this year in supplying our Expo prints and we are grateful for your flexibility in helping us navigate the management of graphics quality, inventory, and volume against time, helping us to not only reach our print deadline but also supporting us while we navigate our own Expo planning. This year the large dufaylite prints in particular which you worked on were key to the Expo's design and they looked great
FIONA FUNG
Communications, Advisory & Brand Partnerships