Marketing and Print for Education
Eye catching and attractive marketing tools starting with your brand identity and including your prospectus and are all valuable tools for attracting both students, parents, and education professionals.  Informative content with thoughtful design and creative layout captures the essence of your educational offering and is vital to represent you in the most positive and inspiring way to all audiences.
We have worked with many education providers over many years, producing and supplying marketing assets and collateral for schools, colleges, universities and specialised providers over many years including Harriet Costello School, Brighton Hill Community School in Basingstoke, Sherfield School, Sparsholt College and University and BCOT in Hampshire,  Kensington Park School, St Mary's University and University of the Arts in London, and the Prior's Court Foundation in Berkshire.
All are longstanding clients with trusted relationships developed over time and our understanding for the need to deliver value for money, high quality products with an efficient and flexible service are key drivers.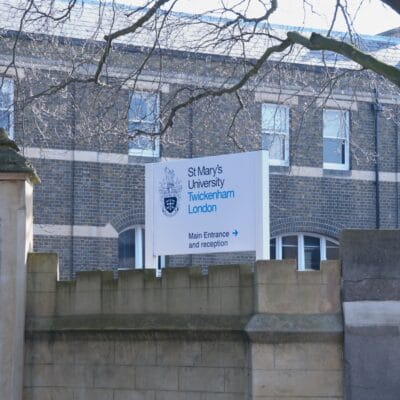 A Sustainable Future
We can provide and advise on wide range of sustainable solutions tailored to the education setting, and our GHG portal is a perfect online tool to help streamline your marketing assets across all departments, providing a dedicated managed service to your organisation.
Brand and visual  identity
Prospectus design and print
Promotional marketing collateral
Branded merchandise
Campus signage
Exhibition display materials
Vehicle livery
Digital solutions
Online asset portal