Our Litho Print H-UV technology is from the latest generation of litho print technology, developed to provide a range of benefits, for our clients and the environment.
16,000 sheets an hour – it's really fast so our turnaround times are super quick.
Precise colour management – what you see is what you get, ensuring brand consistency and outstanding quality.
Instant drying – even solid blacks can be safely printed without fear of marking or rubbing.
Sharp, bright and vibrant imagery – on any substrate, coated, uncoated or recycled, giving endless choice without creative compromise.
No chemical waste produced – better for us and for the planet.
Energy efficient – cost efficiencies all round with less impact on the environment.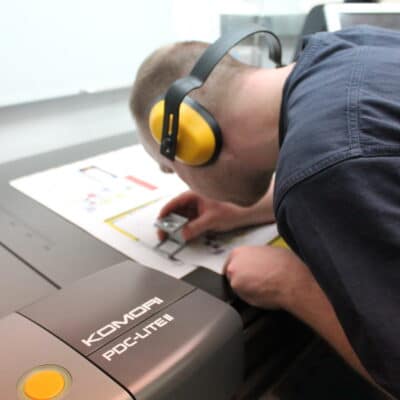 Talk to Us About Print