Magazine, Catalogue and Newsletter Printing
We provide sustainable, reliable and high quality print, finishing and distribution services for a number of publications, both locally in Hampshire and the Thames Valley area as well as UK Nationwide for organisations with wide reaching audiences. We specialise in producing monthly and quarterly magazines, annual reports, newsletters and booklet printing for a wide range of businesses, organisations, charities and community groups, with a range of print specifications and a number of finishes to suit any budget.
In addition to our printing facilities, we provide a range of tailored packages and additional services to support magazine publishers and editors, including experienced design and artwork services, advertising and media management, plus fulfilment and distribution options including same day delivery to the local area.
We also provide digital services including online publications and websites for publications.
We have many trusted and longstanding relationships and have been instrumental in the growth for a number of successful publications by delivering high quality print with sustainable credentials, spanning over 25 years.
Sustainable Magazine Printers
We provide strong sustainable printing, as well as a cost effective, friendly and efficient service even on the shortest of runs, with the least impact to the environment, and as one of the longest, leading sustainable print facilities in the UK we continue to strive industry leading standards.
Cost effective printing with a range of finishing options
High quality litho and digital print
Fulfilment and distribution services
Full design and creative services
Advertising support
Sustainable printing methods
Reliable fast turnaround printing
Over 25 years sustainable print expertise
Read our blog and find out why magazine printing is a sustainable choice.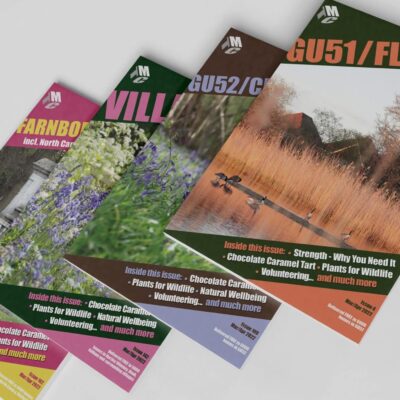 Talk to us about sustainable print