Signage and Display options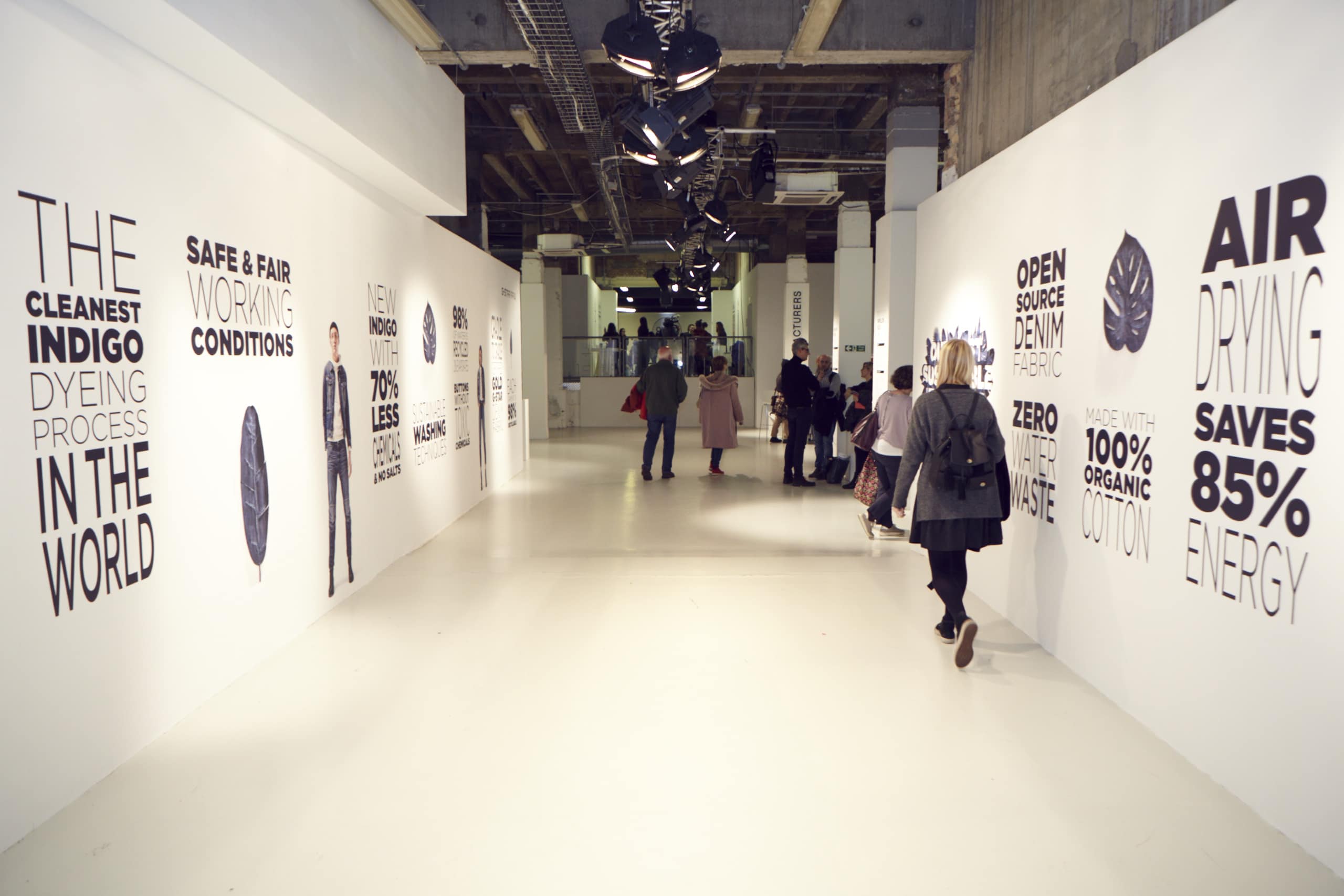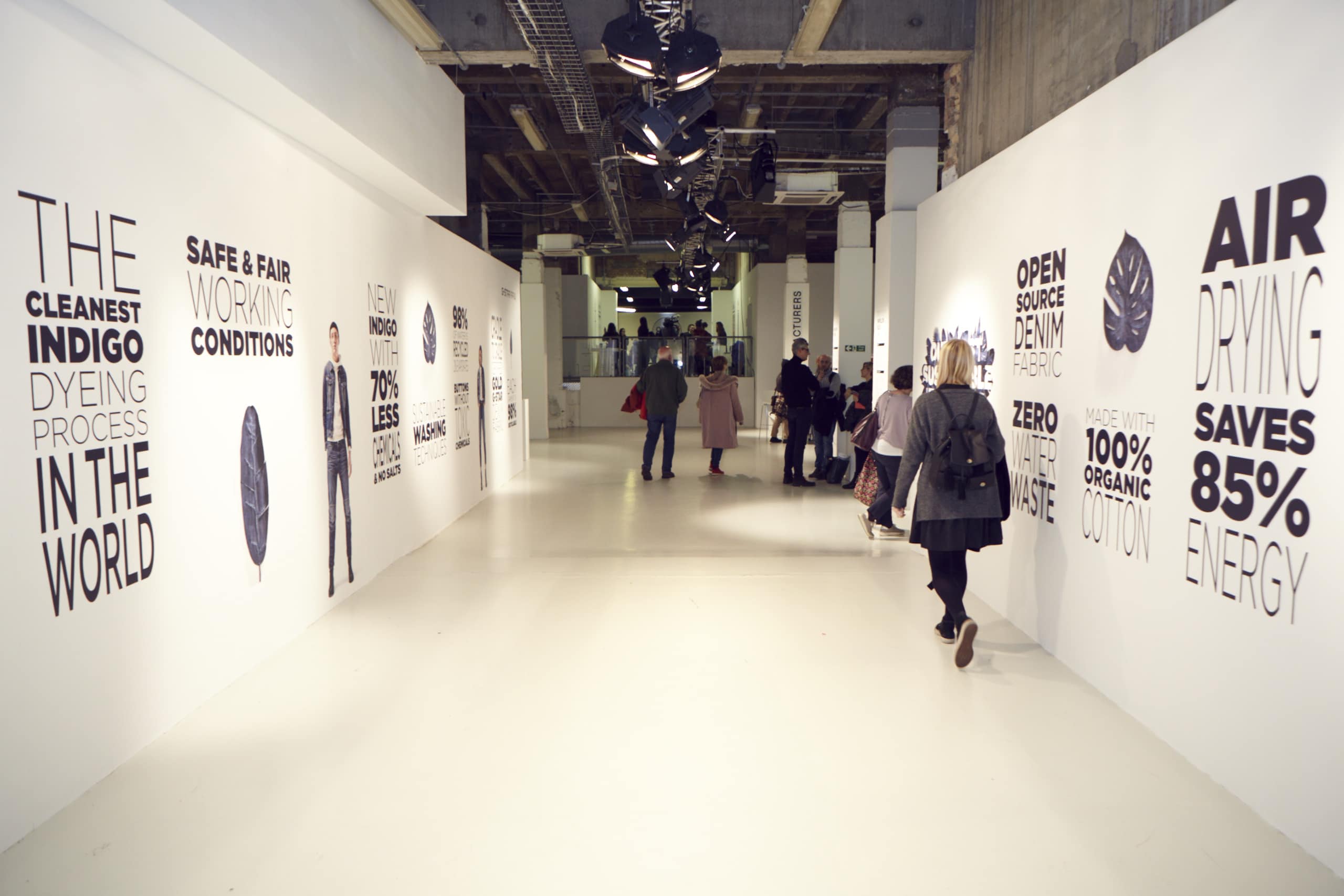 Our dedicated signage and installation team provide a time responsive and cost effective service, supported by our design team and full project management.
We provide creative and graphic solutions for all kinds of environments, inside and outdoors including; events and exhibitions, educational settings, festivals, hospitality functions, bespoke retail and office interiors and specialist healthcare environments, with a full range of products and innovative materials including antibacterial coated vinyl and our award winning eco product GreenTex™. Our team can transform any space temporarily or permanently, and our creatives can advise and work with you to ensure high visual impact results.
Our comprehensive range of facilities also include a dedicated vehicle livery area suitable for a range of vehicle graphic applications.
In line with our sustainability policies we aim to supply non-PVC products wherever possible. Alternatives are sustainably sourced paper and card, polyethylene (PE), polypropylene (PP), polyester, fabrics, wood and aluminium. Please ask us about non-PVC alternatives. More information about the impact of PVC can be downloaded here.
Exhibition and event graphics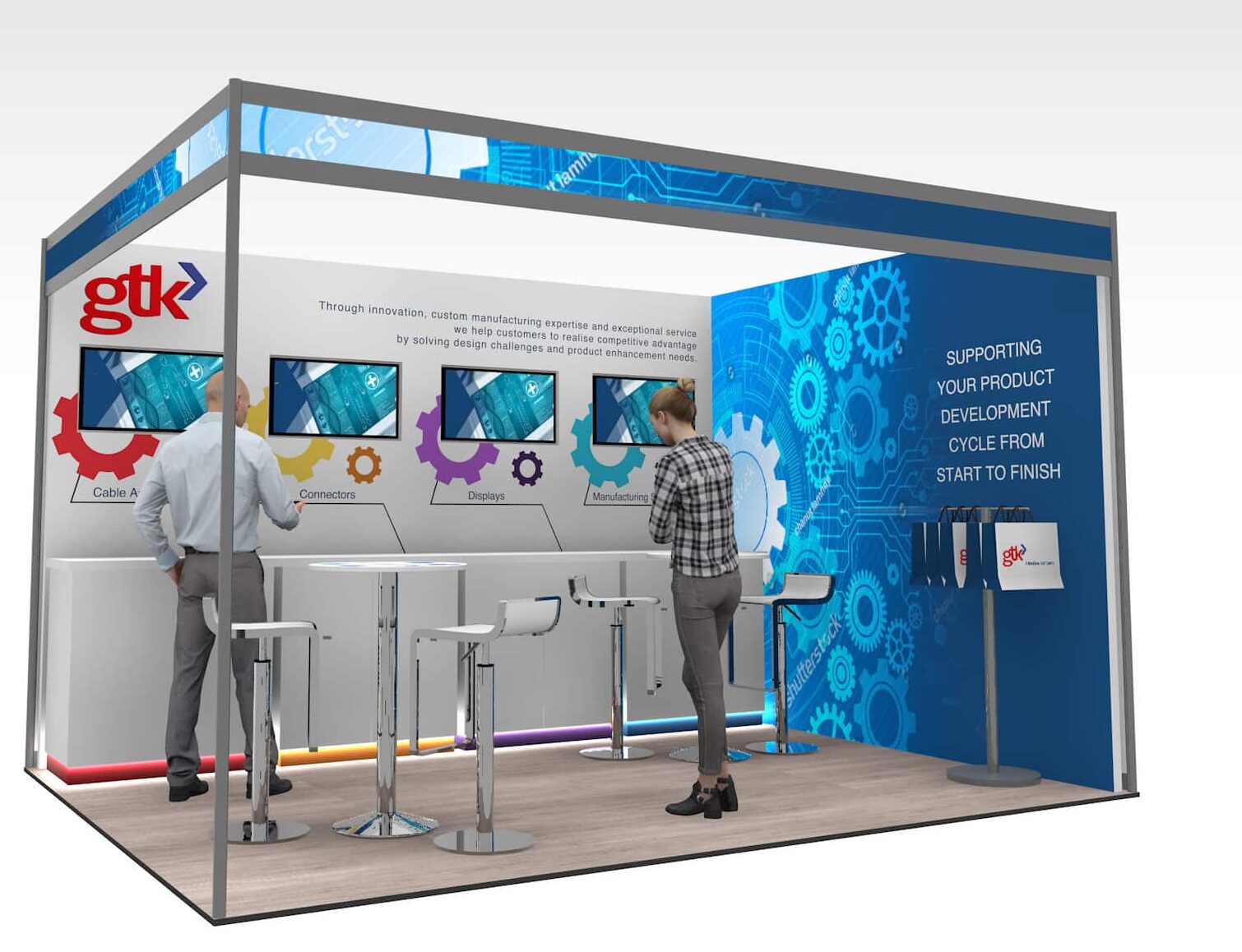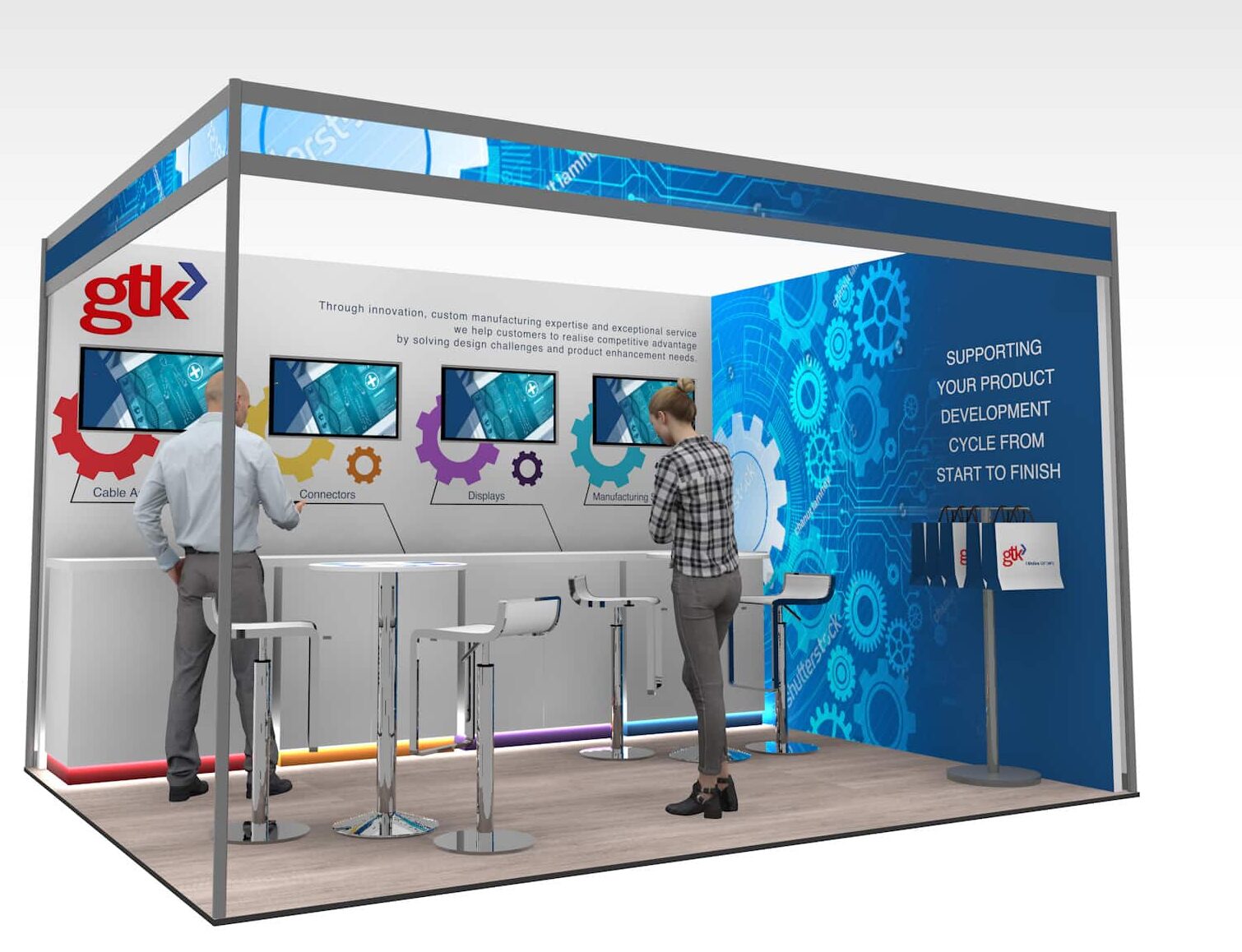 We produce and supply a wide range of graphic solutions and services all under one roof to help your event run smoothly and successfully.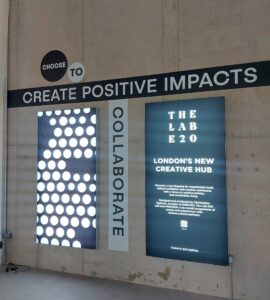 Our range of products, including shell schemes and bespoke made to measure options, provide a wide choice to suit all budgets.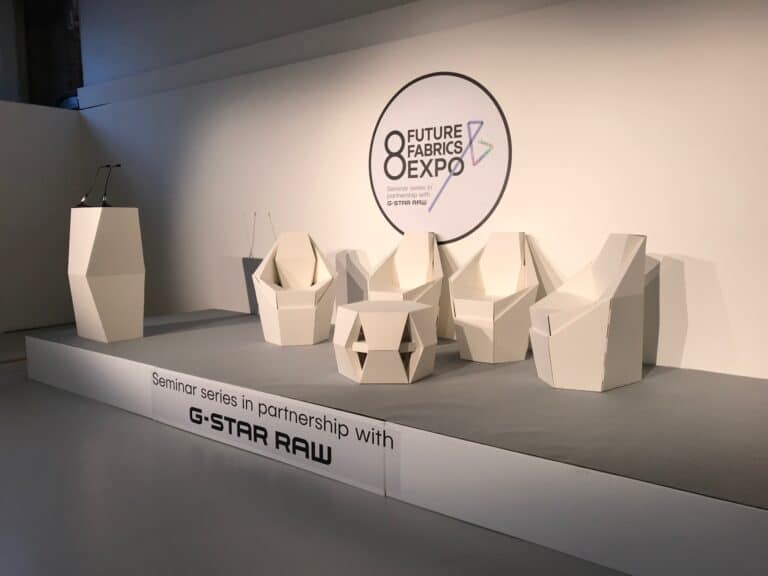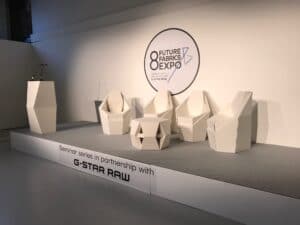 Make a green stand
We actively seek to supply exhibition graphics which have a strong sustainable character and continue to develop innovative eco solutions to achieve the most impactful results with the least impact to the environment. Our most popular products include: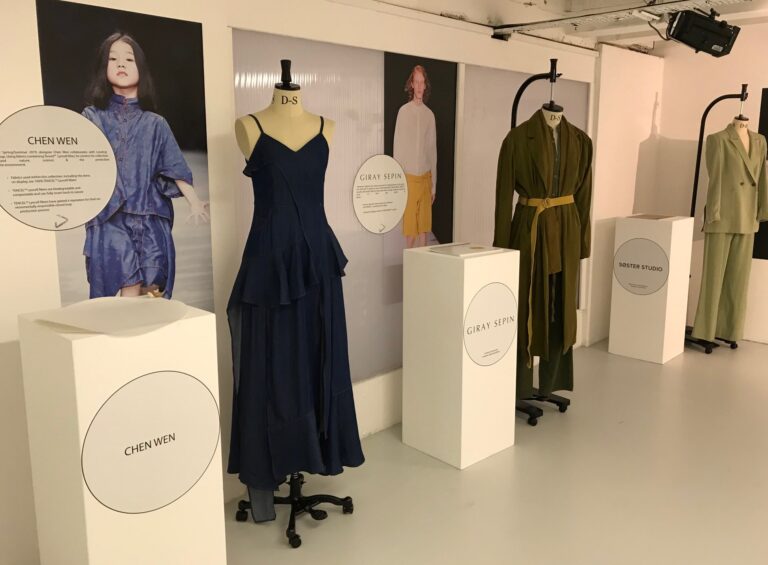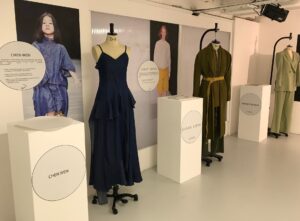 GreenWall™  Made from paper and is therefore one hundred percent recyclable and offers a solution that looks contemporary, is light, easy to handle and install and fully and easily recyclable.
Greentex™
A non-PVC alternative to vinyl that is repositionable over 100 times and can be moved or re used with out leaving any residue, meaning less waste,  more cost effective and creatively very flexible!
Event partners
We understand the commitment and investment needed to make your event a success, our experienced team provide supporting services for a complete and seamless experience. We work hand in hand with you from concept and design, with full project management, through to production, installation and the final de rig – our highly experienced team deliver the full package, from start to finish to ensure your stand looks its absolute best.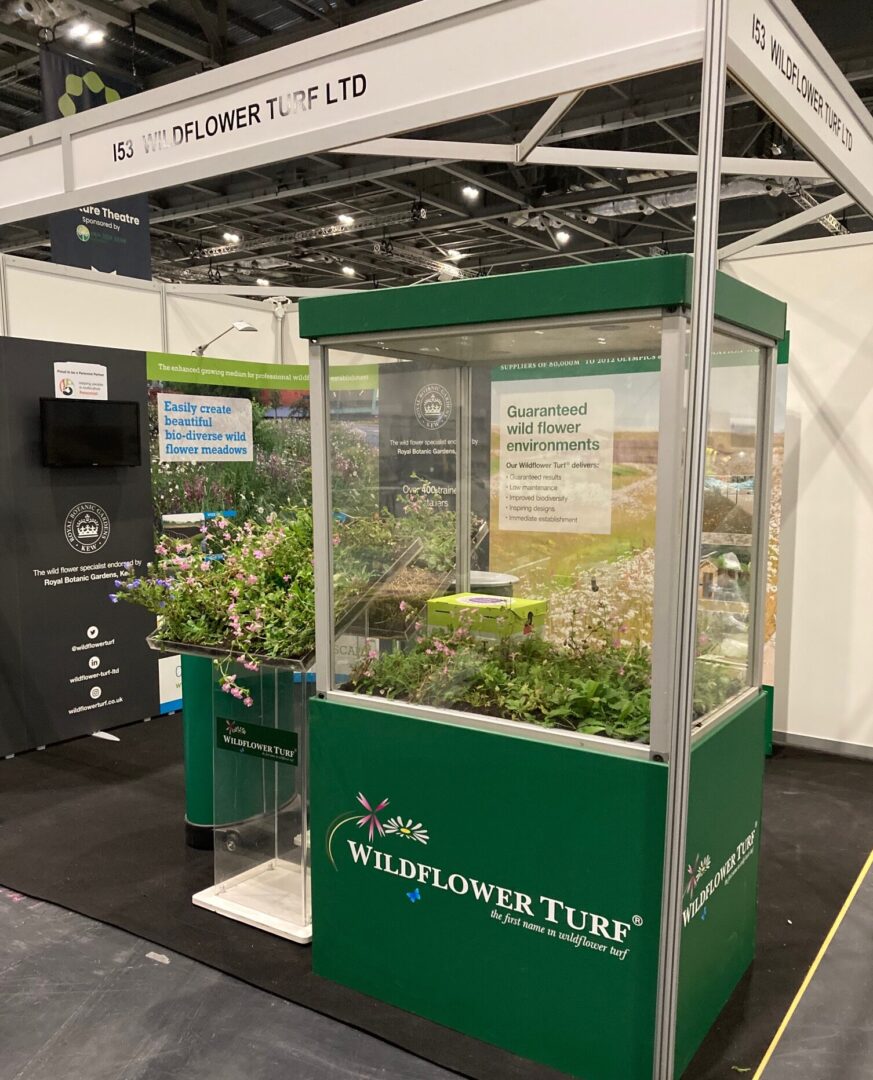 And it doesn't stop at the stand, with our services all under one roof we can enhance your investment to exhibiting your brand, with supporting event materials, such as high quality business cards, brochures and leaflets incorporating variable data, and promotional merchandise to help your brand stand out in the crowd.
And that extends to improving your carbon footprint and sustainable standards  – you  can be assured that you are choosing a partner to deliver your requirements to the highest sustainable standards without compromising quality or price, and we're really nice too!
Speak to us about exhibitions
Outdoor signs and banners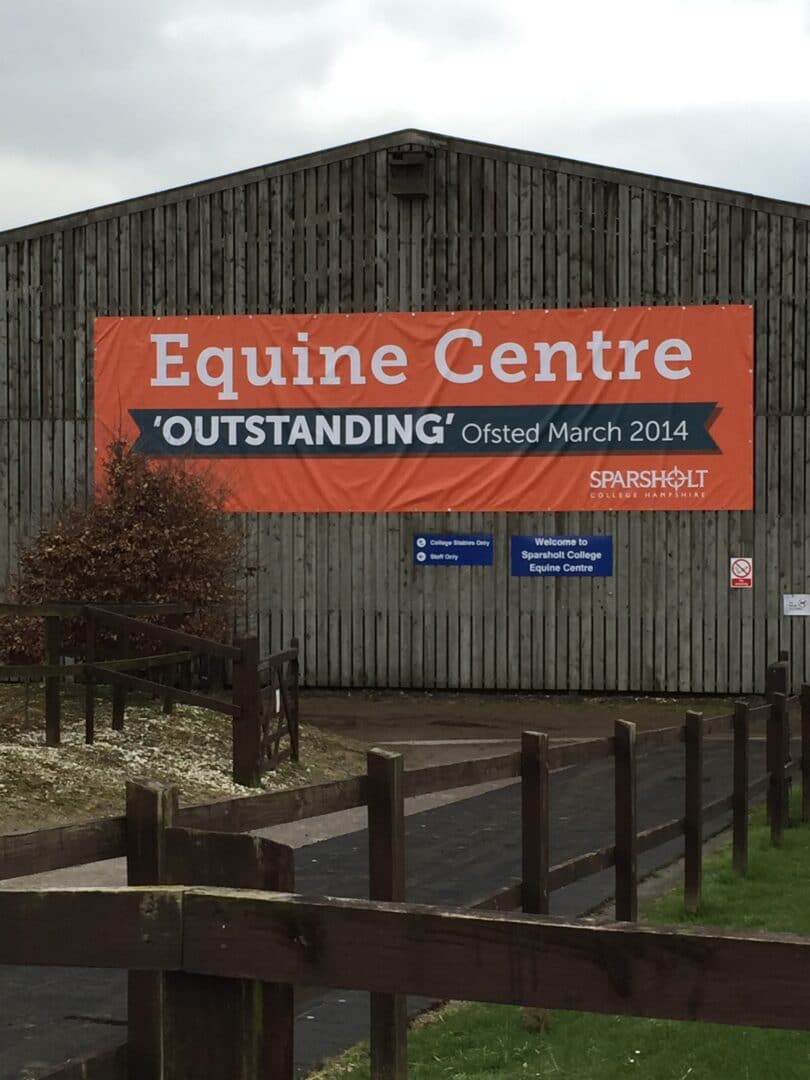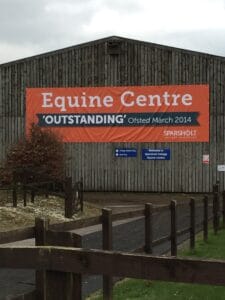 The Greenhouse signage and display team offer a full range of inside and outdoor sign solutions including building signs, name boards, banners and lettering. Our comprehensive production facilities, supported by a team of experienced and professional installers and a dedicated design studio, means we can deliver a highly impactful signage solution from concept through to final installation.
We offer a wide range of sustainable options including non PVC vinyl, FSC wood and hand made, green oak interpretation boards, which are a very popular choice.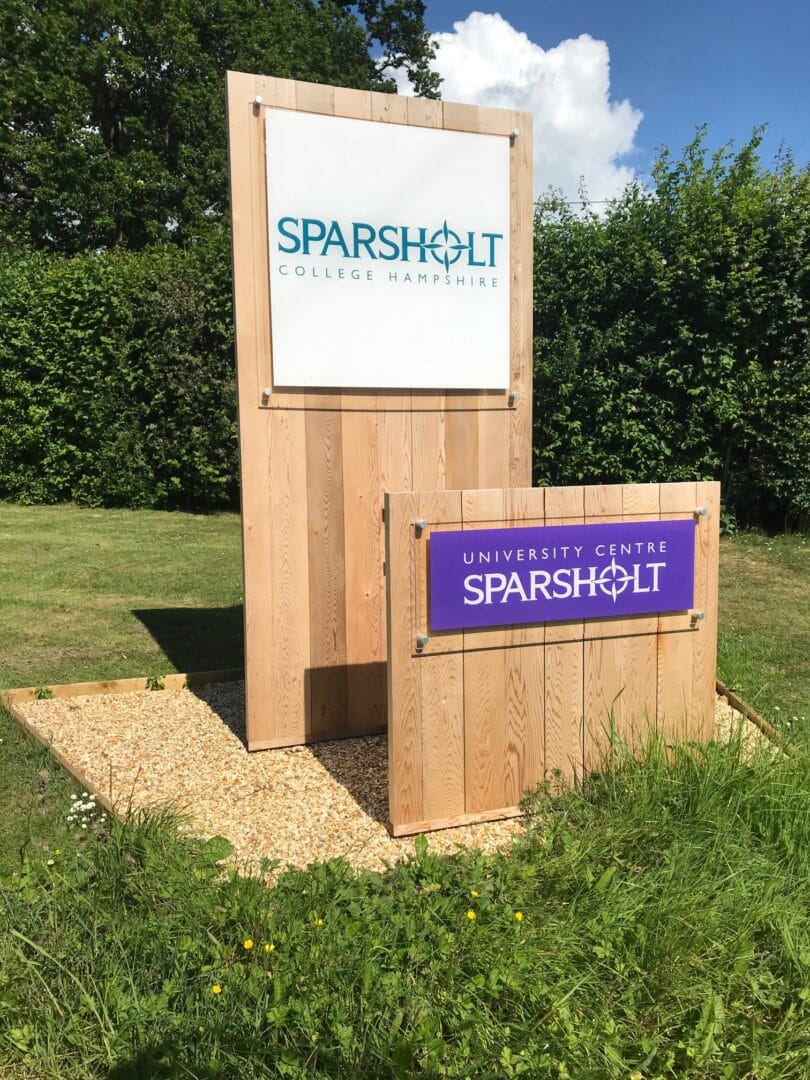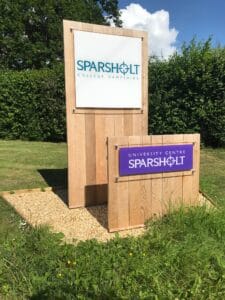 Whether your requirements are permanent or temporary, large or small – our dedicated signage team will work with you to deliver outstanding results that will get your brand noticed, with support from our dedicated creative design studio on hand, and a customer service team to manage your project from start to finish.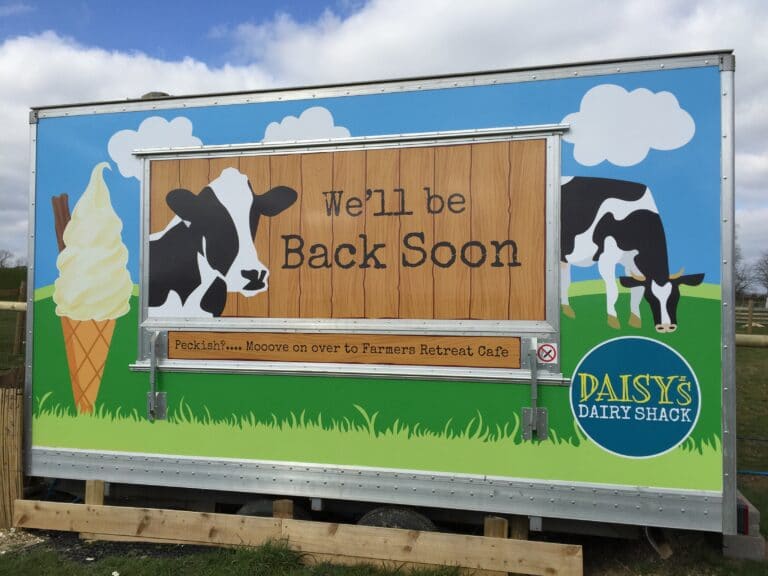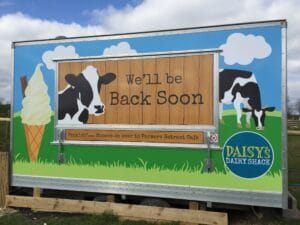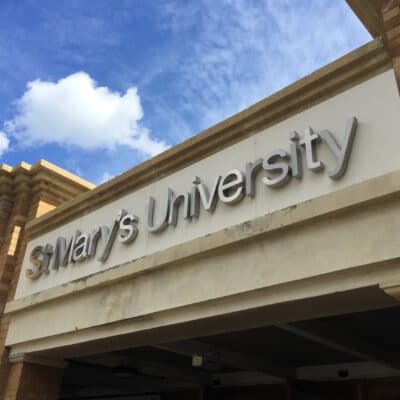 Speak to us about outdoor signage
Greenhouse provide a number of interpretation services and solutions including design and illustration, production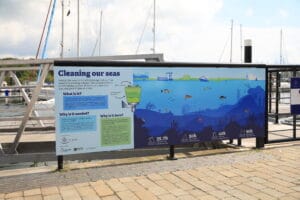 , delivery and installation of interpretation panels, art installations, signage boards and way finding posts of all shapes and sizes.
We have onsite facilities and also work with a number of talented interpretive specialists including local artists, specialised artisans and craftsmen to produce unique and eye catching projects suited to each site and environment.
We have a strong focus on sustainable materials and provide options that are natural and environmentally focused, and sympathetic to each site.
We have produced and installed interpretation boards for a wide variety of locations and organisations across the UK, including wildlife parks, visitor centres, places of special interest, footpaths and walking areas. The boards range in size and are bespoke to each projects requirements.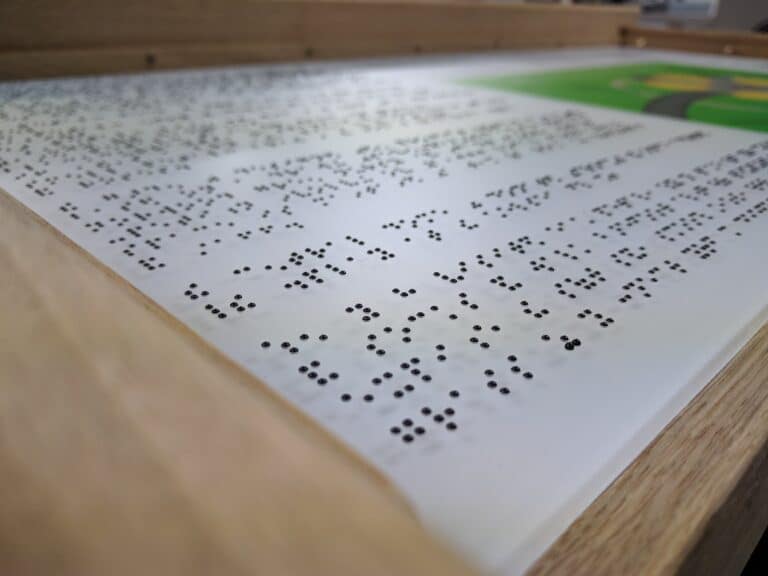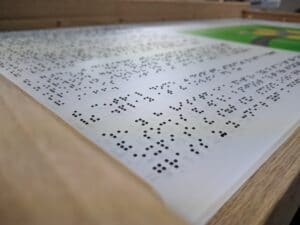 Sustainable and environmentally friendly
We actively seek to supply interpretation boards which have a strong sustainable character. Using natural materials, recycled materials and an award winning sustainable pedigree, you can be assured that you are choosing a company to deliver you requirements with the highest sustainable standards.
Award winning
Our in-house award winning facilities, a team of dedicated designers and illustrators and our own team of installers you can be sure that choosing the highest standards does not mean paying through the nose. Despite the quality of our solutions, we offer some of the keenest pricing on the market.
Talk to us about interpretation boards
Internal branding

GreenTex™ Easy to install - easy to remove.
GreenTex™ is an innovative eco product Greenhouse developed as part of our sustainable range of display materials, Its unique qualities means it can be self installed because it is both reposition-able and also very robust. If you make a mistake you simply remove and try again with out any residue or damage to the surface. Watch our  GreenTex™ video. This can be done up to 100 times!
Suitable for almost any surface, it can be installed as a temporary covering for a short event, or for longer term where other materials may not be suitable, or as a more sustainable alternative to traditional vinyls.
Greenhouse actively seek to supply products that have a lower environmental impact. Conventional wall coverings are made from PVC whereas GreenTex™ is made from polyester. In addition, the GreenTex™ innovative adhesive technology means that it can be reused up to 100 times.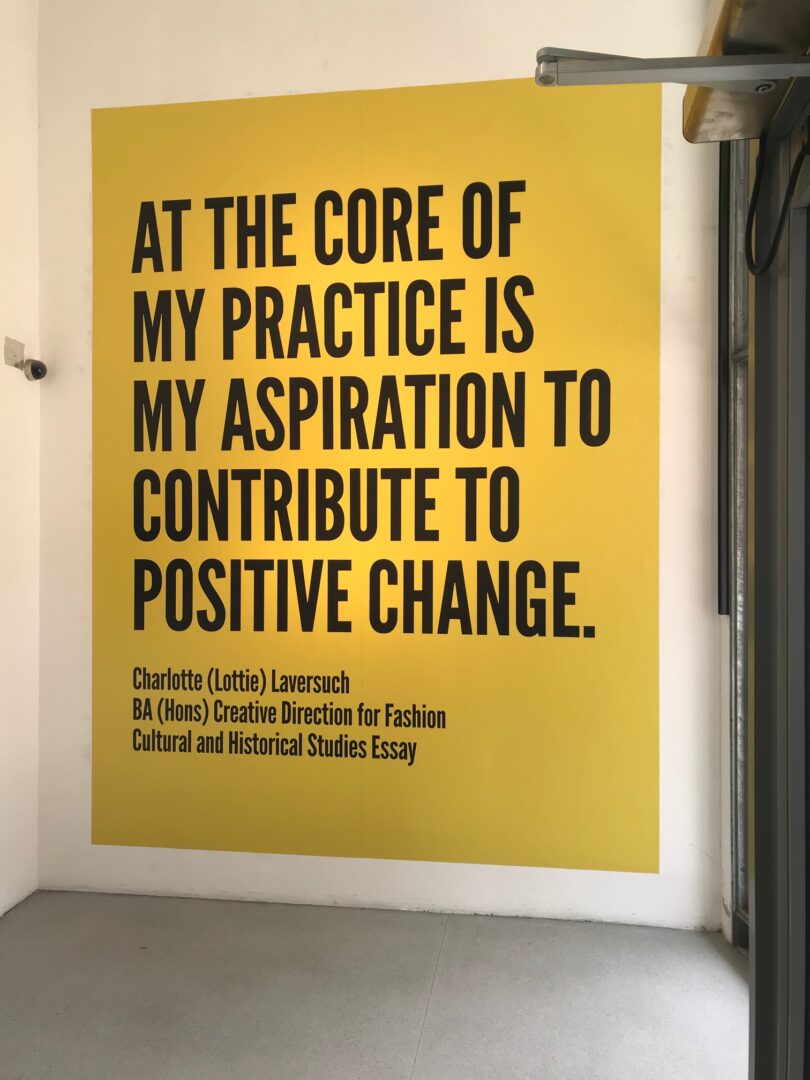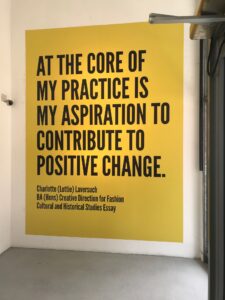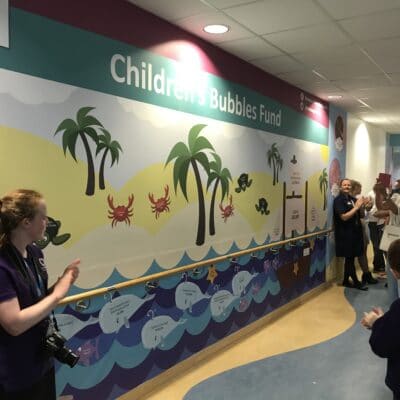 Talk to us about GreenTex
We provide a range of vehicle signage services for vehicle fleets, small business's and sole traders in the Basingstoke, Hampshire and Thames Valley areas. Our in-house facilities and experienced vehicle signage fitters can guarantee a top quality finish to your vehicle that will get you noticed our on the road.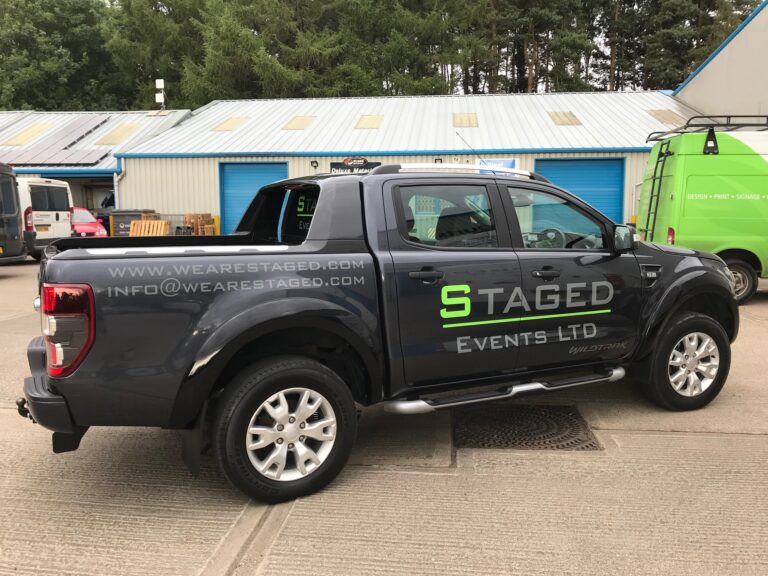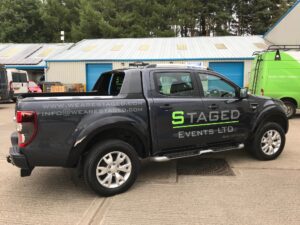 Your vehicle can be utilised as one of your main forms of advertising, if your fleet are out an about they are potentially seen by hundreds of people every day so its vital to have high quality, visually impactful graphics that represent your brand and generate brand recognition and positive enquiries.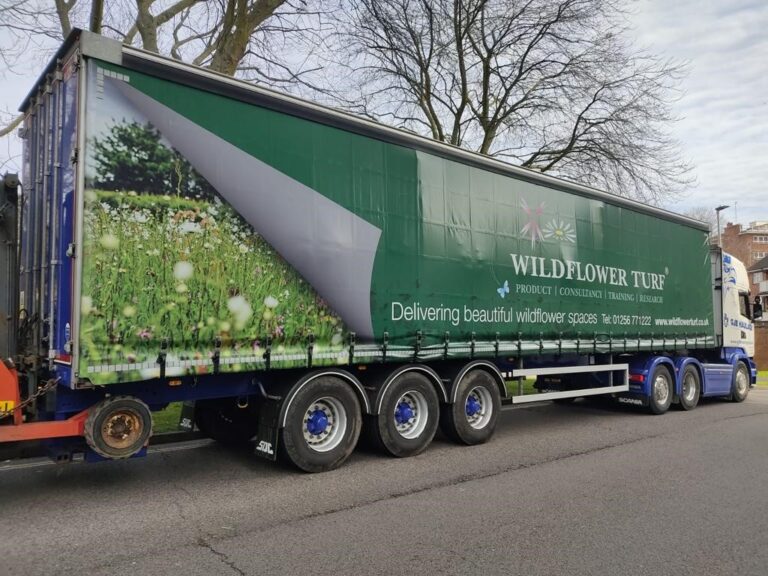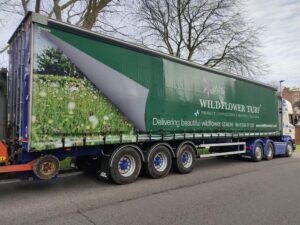 With this in mind you may want to consider investing in the design services from the Greenhouse studio. With a team of qualified professional designers you can feel confident that your vehicle will have that added 'wow' factor what ever size or shape.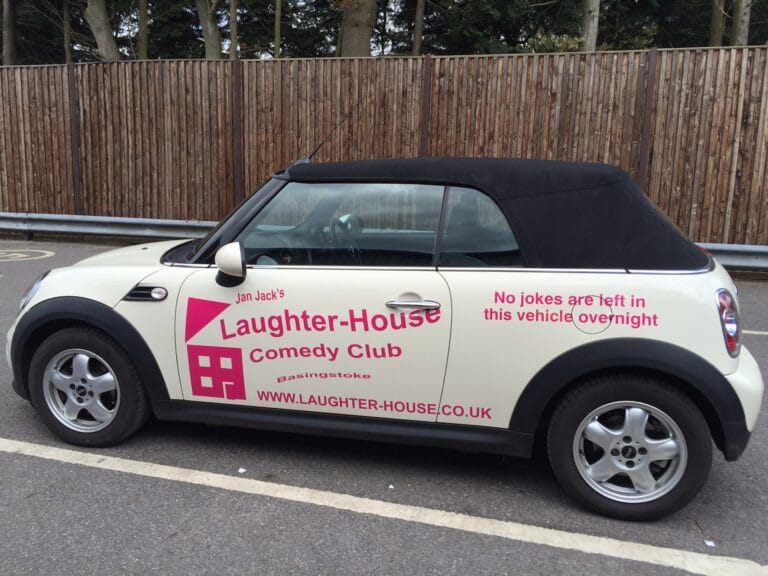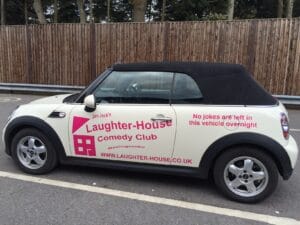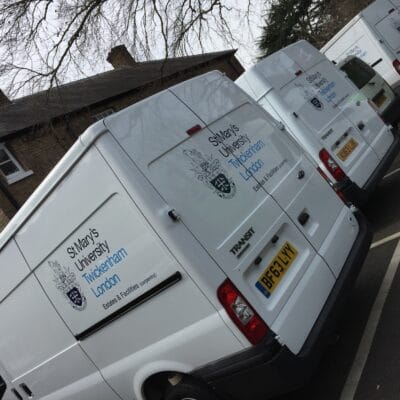 Contact Us
Pull up banners and pop up stands
We provide a wide range of pull up banners and pop up stands in a selection of sizes and specifications for a whole host of display and event requirements.
Our standard banners are printed on PVC free materials making them recyclable, and we encourage reusing the hardware by replacing graphics and reducing waste and costs.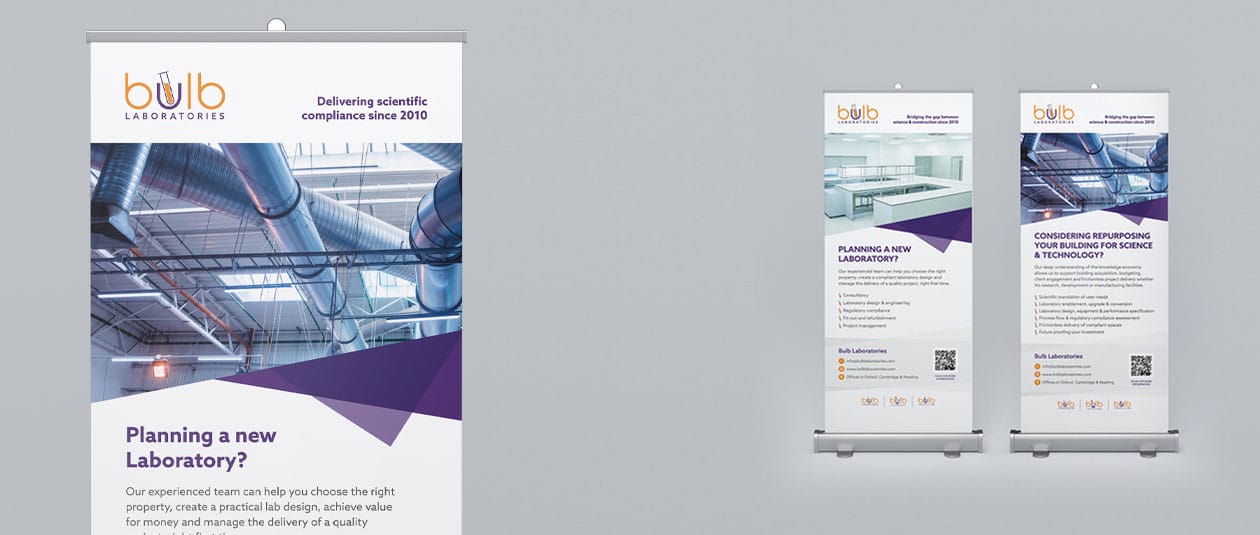 We also offer options of alternative styles and materials which are bespoke to order and constructed from recycled materials such as hexacomb board, bamboo and wood.
Our creative team are on hand to advise and ensure you maximise your investment in your banner stand or pop up system with design expertise to help give your display real impact that will enhance your brand and add great value .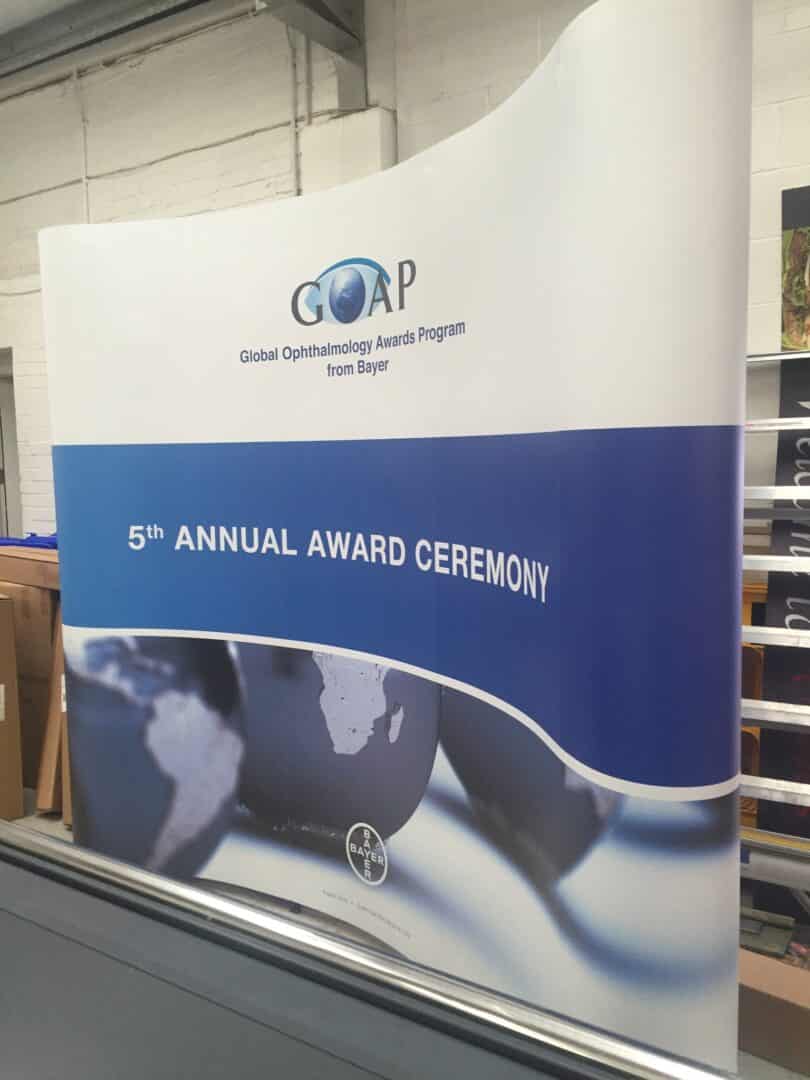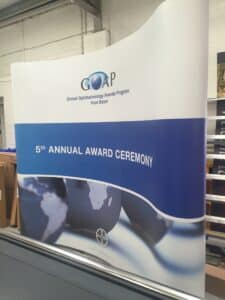 We have facilities where you can see the full range of banner and display options and welcome you to pop in for a chat to find out how we can help.
Talk to us about displays
Hoarding boards and construction signage
We are one of the leading suppliers of sustainable graphic communications products in the UK, and our large format printing services specialise in supplying construction and property development projects  with wide range services for advertising boards, building signs, hoarding boards, health and safety signs and vehicle livery all supported by an experienced installation team.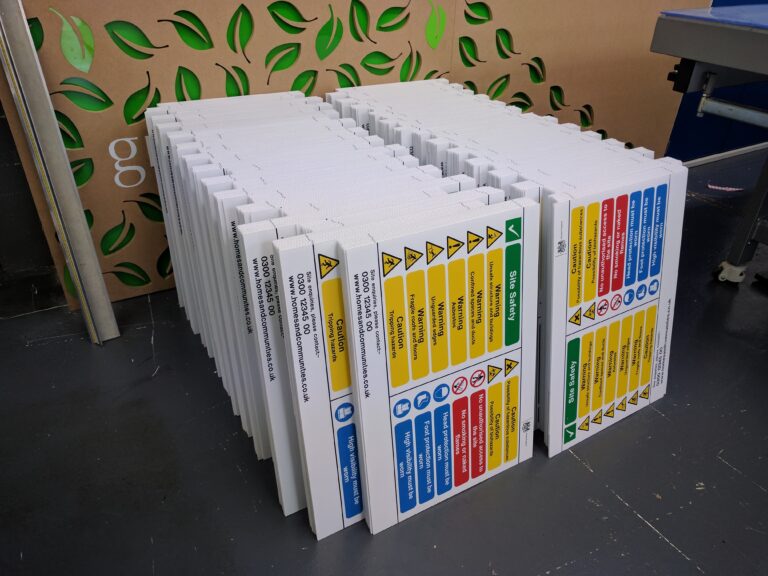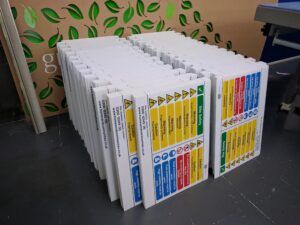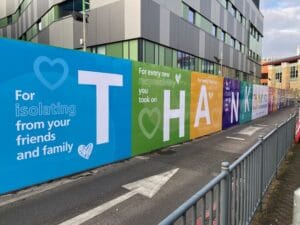 Our creative services can provide additional support with concept, design and project management services, ensuring your messaging is impactful, your brand is well presented and your project's every detail is taken care of, including our sustainable options as standard and compliant.
Talk to us about