GreenWall™ Sustainable Large Format Print
We actively seek to supply products and solutions that have a lower environmental impact. GreenWall™ is made from part recycled content and is a fully recyclable, super strong board, which is extremely light weight, and highly adaptable.
GreenWall™ can be die cut to any shape, layered to create 3D structures and looks fantastic printed with  creative graphics. With the ever increasing costs of both storage and waste disposal, GreenWall™ offers a solution that looks great, is light, easy to handle, install and is fully and easily recycled.
It can be used for POS, display, environmentally friendly exhibition stands, furniture, product packaging and a range of creative projects. It is a perfect solution for eco focused projects, but has a contemporary style that gives a unique and stylish finish for any project – a great alternative when looking to improve your carbon footprint for exhibitions.
Creating more opportunities for you.
For exhibitions and displays GreenWall™ can be mounted and fixed to an existing surface or set up as a free standing wall. Available in three thicknesses – 6mm, 10mm and 18mm, it also comes with accessories including white edging and wooden strips. GreenWall™ is a cost-effective and versatile solution for events where high quality graphics are required or where there is desire to use a strongly sustainable solution.
Photo credit: David McKibbin.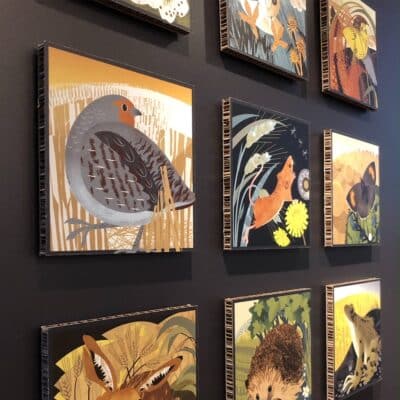 To find out more