Greenhouse provide a number of interpretation services and solutions including design and illustration, production, delivery and installation of interpretation boards along with wayfinding posts of all shapes and sizes. Made in the UK from high quality, sustainable products such as air-dried oak which gradually fades to a beautiful, silvery grey and powder-coated aluminium which is recyclable.
We have onsite facilities and also work with a number of talented interpretive specialists including local artists, specialised artisans and craftsmen to produce unique and eye catching projects. Designed to enhance a wide range of interior and exterior environments, we can provide a complete package of supporting materials from printed maps, visitor guides and complimentary leaflets.
We have a strong focus on sustainable materials and provide options that are natural and environmentally focused, and sympathetic to each site.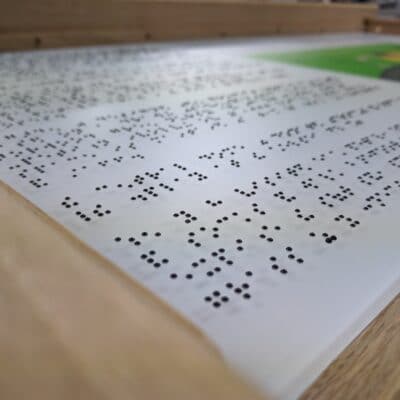 Wildlife Areas, Country Parks and Visitor Centres
We have produced and installed interpretation boards for a variety of locations and organisations across the UK, including wildlife parks, visitor centres, places of special interest, footpaths and walking areas. The interpretations range in size and scope, and bespoke to each project requirement.
Sustainable and Environmentally Friendly
We actively seek to supply interpretation boards which have a strong sustainable character. Using natural materials, recycled materials and an award winning sustainable pedigree, you can be assured that you are choosing a company to deliver you requirements with the highest sustainable standards.
Award Winning
Our award winning in-house facilities, dedicated designers and illustrators, along with our own team of specialist installers mean you can rest assured that you are choosing the highest of standards. Despite the quality and workmanship of our solutions, we offer some of the keenest pricing on the market.